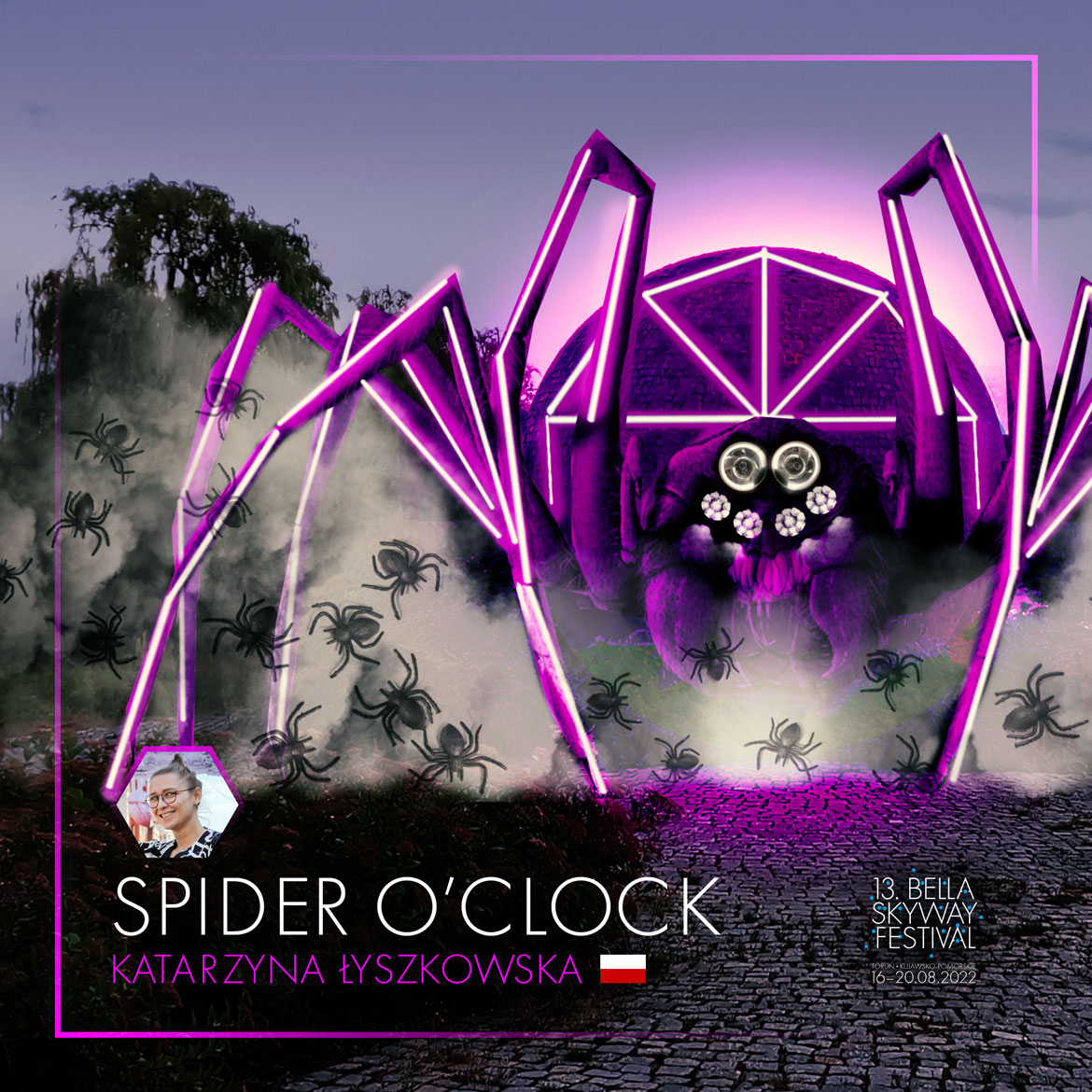 Zone 1: Spider O'Clock
A monumental, round monument inlaid with granite cubes. Townspeople of Toruń know him well. It has been present on the city map for almost fifty years. This 3.5-meter ball with 13 bronze plates is the Solar Clock, which was created on the occasion of the 500th anniversary of the birth of Nicolaus Copernicus. The monument blended into the Valley of Dreams.
But if you look closely, you can see a huge, twisted spider hidden in it, accompanied by the chiming of the clock and the patter of spiders in the calypso rhythm of Tim Burton's movie. "Spider O'Clock" is the hour that strikes after dusk. It is here in the Valley of Dreams that all spiders meet to dance together to the calypso rhythm. We invite everyone to have fun together at an open-air disco.
Time
16–20 August 2022, 20.30–24.00
Artist
Katarzyna Łyszkowska