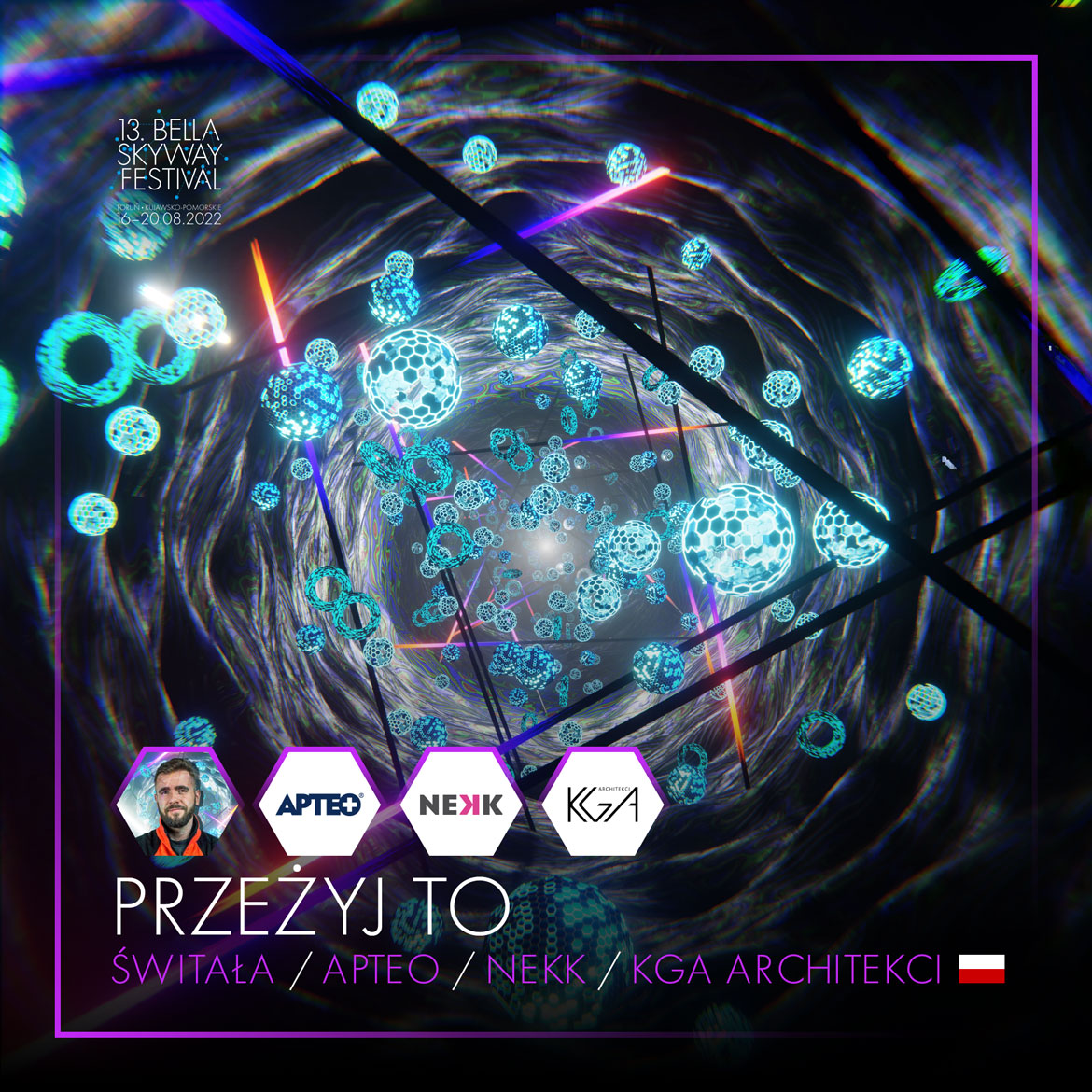 Zone 2: Live it
"Live It" is a light show inspired by the experiences of a paramedic, who for years has been devoting his free time and incredible energy to spreading awareness about how the health care system works, as well as methods to help in difficult situations.
Many of his observations make the heart beat faster, emotions grab the throat, and thoughts and questions of "how is this possible?" run rampant in the head.
The show is an artistic interpretation of a key moment in human life. This is the moment when we are left helpless, and our further fate depends on other people. Often close to us people we love. In this artistic interpretation, we will follow a beam of light, reach the deepest corners of the body, experience sounds visualized in an abstract form to find the answer to the question: are we ready for this?
Listen to the music and be surprised by the choice of instruments — especially the one that plays the main beat.
Time
16–20 August 2022, 20.30–24.00
Location
The Rapacki Square
Artists
Janek Świtała, APTEO, NEKK, KGA Architekci