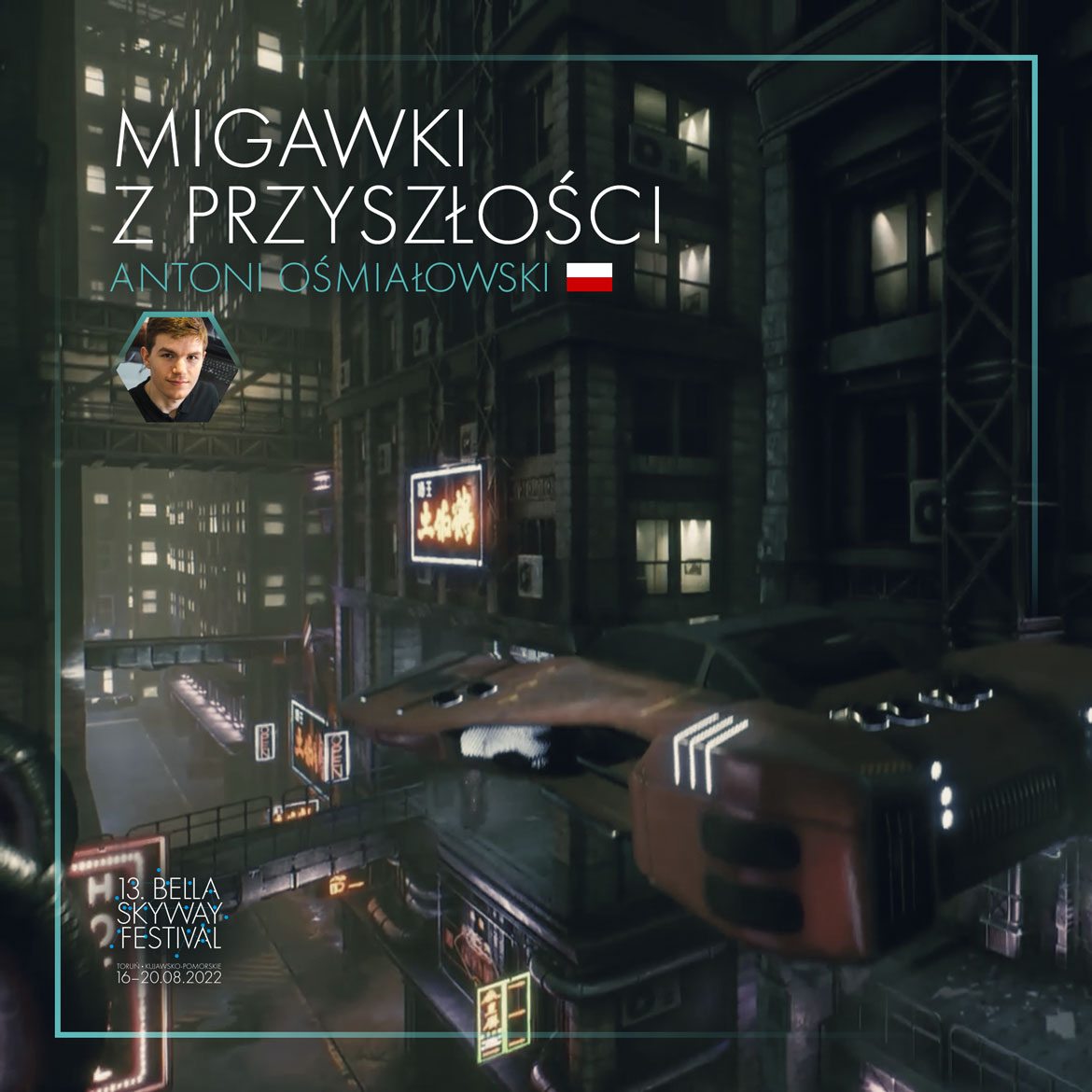 Zone 1: Snapshots from the Future
Projection enriched with an interactive light installation, in which the main character of the animation is thrown into three completely different worlds from the future.
Part I "Void" — man facing new challenges: social isolation, online life, lack of perspectives. How will it deal with the changing reality?
Part II "The Cosmic Tree" — man in intimacy with nature. The cosmic tree is the most powerful plant that is worshiped in many cultures as a symbol of goodness, moral order and hope. Are we open to new opportunities?
Part III "Escape Speed" — a man in the face of galloping technological progress. Living in a stunning cyberpunk world where anything is possible. What will happen when we cross a certain line?
Time
16–20 August 2022, 20.30–24.00